Reiki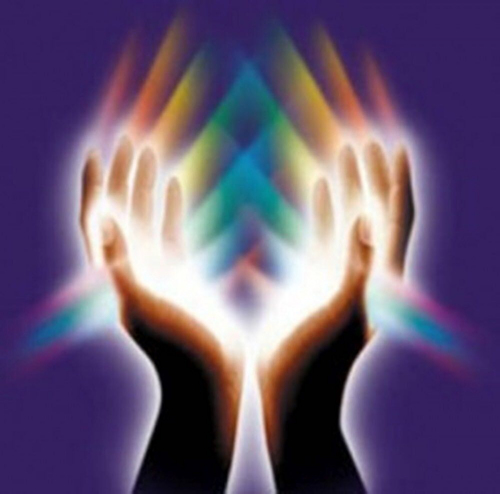 What is it?
Reiki is a non-intrusive and natural healing therapy. Each experience will differ, with the ultimate goal of restoring natural balance, feelings of peace, centeredness and an ability to step forward.

The definition of "Reiki" (pronounced ray-key) is universal life energy, and a non-intrusive system of natural healing. Reiki was founded by Mikao Usui in the early 20th century and evolved as a result of his research, experience and dedication.

We live in a world of energy that nourishes and maintains all living things. When this energy flows uninterrupted there is balance and harmony within and around us, and we experience a sense of well-being. When the flow of the "Life Force Energy" is disrupted, weakened or blocked, emotional or health problems tend to occur. Imbalances can be caused from many situations occurring in our lives, such as: emotional or physical trauma, injury, negative thoughts and feelings, including fear, worry, doubt, anger, anxiety, toxicity and nutritional depletion.

A Reiki treatment is a process that anyone can enjoy in the normal course of their life. Reiki can be used alongside other conventional or complementary treatment and often helps to provide emotional support during recovery.
What can I expect?
On your first appointment I will carry out a consultation to determine what you would like to gain from Reiki. If you haven't experienced Reiki before I will explain the process, what you should expect an what you may experience.

Fully clothed you will be asked to lie on the couch. I will place my hands either on or around your body, in various places, depending on where I feel the Reiki energy may be beneficial. If you have a certain area or problem that you would like worked on, this will be addressed as well.

During and after a treatment you may experience feelings of inner peace, relaxation, calm, and over all wellbeing. This is normal and should be embraced. Reiki works holistically, as a whole, and will work on the mind, body and soul.

The principle teachings of Reiki embrace a life of balance and promotes spiritual growth. Because Reiki is guided by love, It always knows what a person needs most and will adapt itself to create the effect that is appropriate for them. Reiki is not a religion, nor is it based in any particular religious doctrine, therefore it doesn't infringe on anyone's beliefs or personal values. People of many different faiths have discovered the love-energies Reiki offers. Reiki may also be combined with other treatments, please feel free to ask about your specific needs.
Potential benefits
Creates deep relaxation and aids the body to release stress and tension
It may accelerates the bodies self-healing abilities, provides positive energy required to recover for illness and trauma
Known to aid better sleep
Can reduce blood pressure
Can help with acute (injuries) and chronic problems for example asthma, eczema and headaches
Removes energy blockages, adjusts the energy flow of the endocrine system bringing the body into balance and harmony
Helps assist the body in riding itself from toxins
Can reduce some of the side effects of drugs and helps the body to recover from drug therapy after surgery and chemotherapy
Supports the immune system